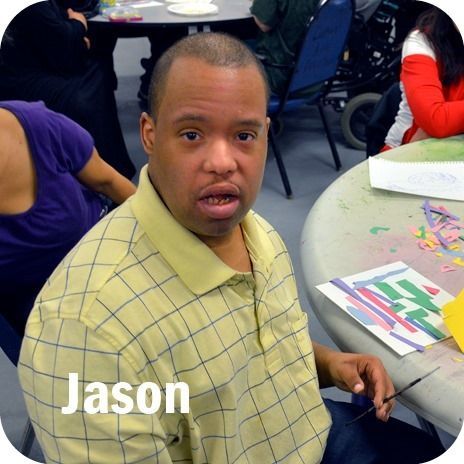 Jason is a dedicated artist who is always up for trying something new, especially new art classes. Motivated by being in a creative environment, Jason gets right to work when he arrives at art class, or regularly draws when he is at home. 
According to his art teacher, Mike, Jason's work is almost "like a visual journal" of people dear to him and the objects and events that he encounters. Jason is always open to trying out whatever medium is being featured in class that day, but he does gravitate towards materials that lend more control, like pens over charcoal. 
Jason is "all about color," says his brother, James. And Mike agrees: "he is not shy about exploring any and all color palettes; he'll pair a bright green with a muted yellow, a dark blue, and then finish it off with a few dashes of metallics." 
Reflecting on his brother's work, which is displayed all over their home, James said: "I think Jason's artwork represents how he sees the world. He's a very wide-eyed person, not a cynical person at all." 
Jason's work will be on display at SpArc Studios' Cherry Street Pier location through the end of January.