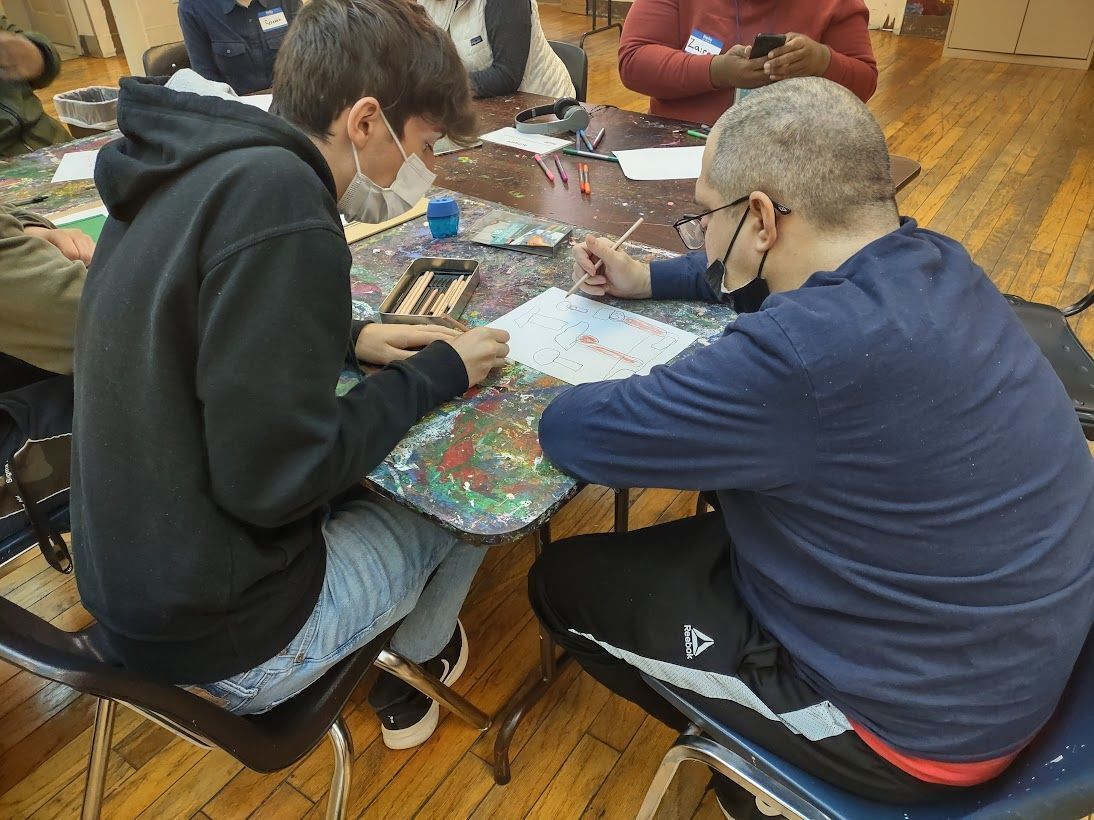 We are thrilled to have a partnership with the Thomas Jefferson University Landscape Architecture program to help us design a new outdoor space at SpArc. Students from a studio class are working on models of the space, based on feedback from stakeholders at SpArc.
Most recently, the students worked with program participants to learn about what they want in the new space. Participants and students worked together on activities including collage, drawing, writing, and verbal expression to discern the participants' vision for the green space.
Some ideas for the space from participants included – park benches, a basketball court, bird baths, a stage, a walking path, even a pond!
At the next planning session, the students will work with models of the space that participants can add to and shape with clay representations of their ideas.
The project will culminate in an end-of-semester review of student models of the prospective space, which will be presented to key Thomas Jefferson University and SpArc stakeholders.