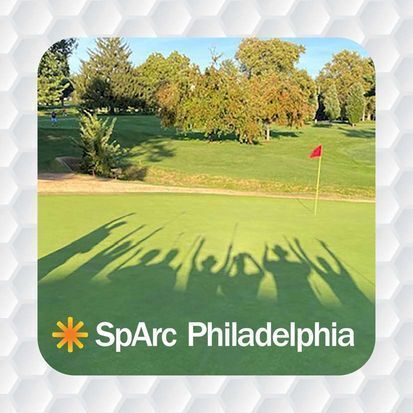 19th Annual Golf Outing 
Monday, September 18, 2023

Bala Golf Club
2200 Belmont Avenue
Philadelphia, PA
Come party on the course with us! This year's golf outing will feature an all outside format and will include all the bells and whistles you're used to experiencing at our outing. We will be taking advantage of the newly renovated patio and terrace space, adding an exciting and delicious variety of food and beverage stations on the course, and safely networking with peers—all while raising money to support people with disabilities!
Bala Golf Club is fully compliant with CDC guidelines and continually goes above and beyond so guests are as safe as possible. From sanitizing techniques to an upgraded air filtration system, they have done everything possible to ensure that the course is ready and that we can safely enjoy their beautiful facility.
Details 
Golf, Food and Beverages...$225 per person
Cocktail Hour, Silent Auction & Raffle...$50 per person
 
Schedule
Check-In & Putting Greens Open...11:30am
Shotgun Start...12:30pm
Cocktail Hour, Silent Auction & Raffle…5:00pm
 

Sponsorship and Golf Opportunities
By becoming a sponsor, hosting a foursome, advertising on a tee sign or networking over cocktails, you are supporting our mission to educate the community about inclusion for all people with disabilities.

Title Sponsor...$10,000 Includes admission for 8 for golf, food and beverage, silent auction and two tee signs. This package also offers many other opportunities to highlight your business. 

Platinum Sponsor...$7,500 Includes admission for 8 for golf, food and beverage, silent auction and tee sign

Gold Sponsor...$5,000 Includes admission for 6 for golf, food and beverage, silent auction and tee sign

Silver Sponsor...$2,500 Includes admission for 4 for  golf, food and beverage, silent auction and tee sign

Bronze Sponsor...$1,000 Includes admission for 2 forgolf, food and beverage, silent auction and tee sign
Cart Sponsor...$500 Includes logo placement and your business cards in 50 carts
Food & Beverage Station Sponsor...$250 includes signage and company literature at station 
Foursome...$900 Includes admission for 4 for golf, food and beverage and silent auction

Hole Sponsor...$150 Includes one large tee sign with your name or your company's name
For more information, please contact:
Jammie O'Brien at 215.229.4550 ext. 159  or via email at jobrien@sparcphilly.org