Created by a group of parents who saw the potential in their children and wanted to give them every opportunity to realize it, The Arc of Philadelphia was born. For the last 75 years, we have carried out the mission of protecting the rights of individuals with disabilities, and promoting full inclusion for all people.
Today, the SpArc Philadelphia family of organizations, including The Arc of Philadelphia and SpArc Services, continues to build on our vibrant legacy, offering support and services that help ensure that individuals have access to resources and quality programming. We encourage inclusion in the community, and help people reach their personal development goals.
We will continue to do this until every person is fully valued and included in their community.
Will you help us reach that goal?

---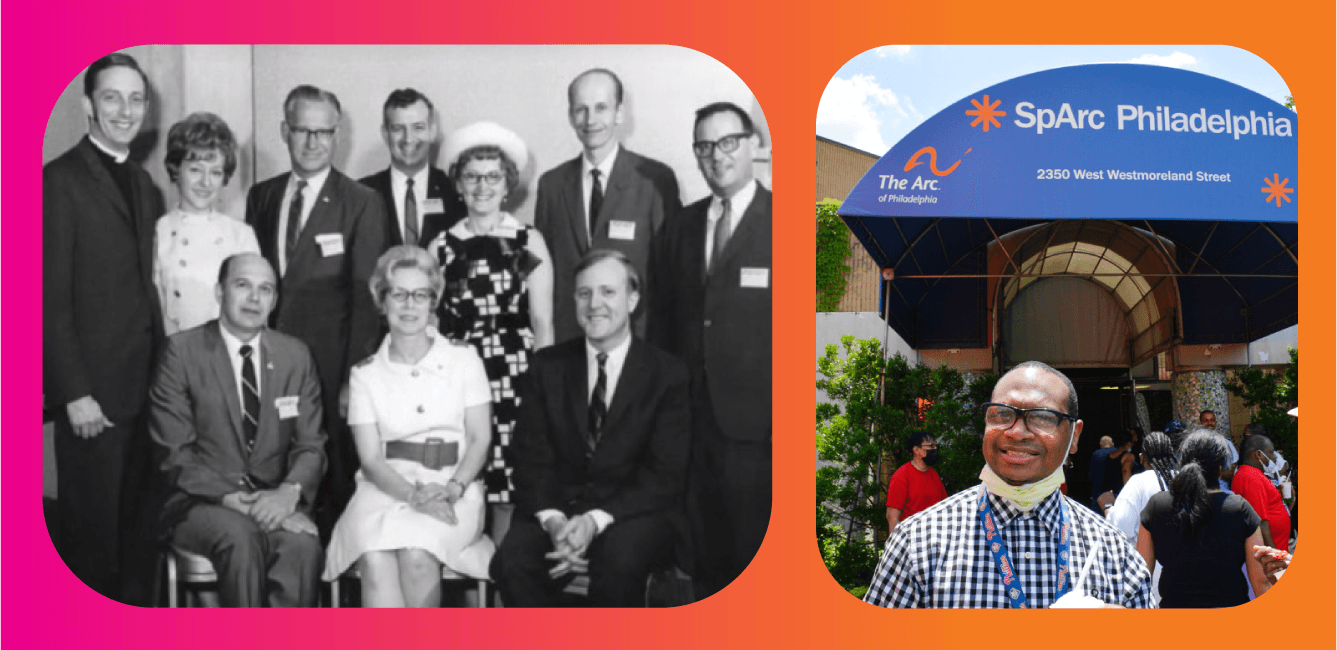 The Arc of Philadelphia Created
In 1948 a group of parents bravely said, "No, we will not institutionalize our children with disabilities." This group organized and became The Arc of Philadelphia.
Right to Education Granted
After years of advocacy and fighting for the right to education for their children, in 1971, U.S District Court for the Eastern District of PA ruled that students with disabilities could no longer be denied access to free, public education.
Pennhurst Closure
State institutions were long thought of by advocates as a dangerous, unnecessary and cruel option for families of individuals with disabilities, and in 1987, this dedicated group of advocates were able to get Pennhurst State School and Hospital closed.
Day Programming at SpArc Opened
After the closure of state institutions, there were few options for meaningful, valuable activities during the day. This was the reason for the creation of SpArc Services, who in 1990 began offering employment, job training, and cultural arts programming.
---


75 Stories from the last 75 years
It is our absolute pleasure to share with you 75 stories from the first 75 years of SpArc Philadelphia-- starting from when The Arc of Philadelphia was formed by a group of parents seeking equal rights and inclusion for their children.
The stories take a look at programs and services offered and the people behind them, they look at the partnerships that we have formed, the moments we have celebrated, and most importantly, the positive impacts that have been realized for individuals with disabilities. 
We hope that you will enjoy reading them, and taking a look inside some of the many moments, partnerships, and people who have helped to build the organization into what it is today.
Happy Reading!

---